Bitcoin (BTC) still keeps up the pace when it comes to P2P markets worldwide. The usage of those markets circumvents exchanges, and allows small-scale exchanges with less formality. Here's a look at how important it is in countries with significant financial and political concerns. 
---
Peer-to-Peer in Distressed Regimes
Bitcoin trading through P2P platforms is picking up, showing significant retail enthusiasm. But those types of trades also reveal retain interest in BTC, and some real-world usage.
OTC trades are not only for large-scale buyers. LocalBitcoins shows retail-sized exchanges based on consumer demand. The statistics also reveal a prevalence in countries where economic and political instability reign, combined with the risk of inflation.
OTC demand for bitcoin also happens to be extremely high in countries with political unrest. Near-record levels are seen in Venezuela, where hyperinflation triggered demand for digital coins. But Chile also posted near-peak levels of BTC demand – just as the country is facing rioting millions and potentially a flawed economic model.
During the summer months, Hong Kong also posted overwhelming OTC demand for BTC. Those examples fit the usage of the first crypto coin as a hedge against political risk. Despite the evolution of LocalBitcoins to include new KYC measures, the service is still booming.
Paxful P2P volumes are also painting a similar picture, with growing demand in Kenya and Malaysia. Those types of trades are somewhat restricted in some countries, and may not allow cash purchases. However, this type of trade is difficult to control.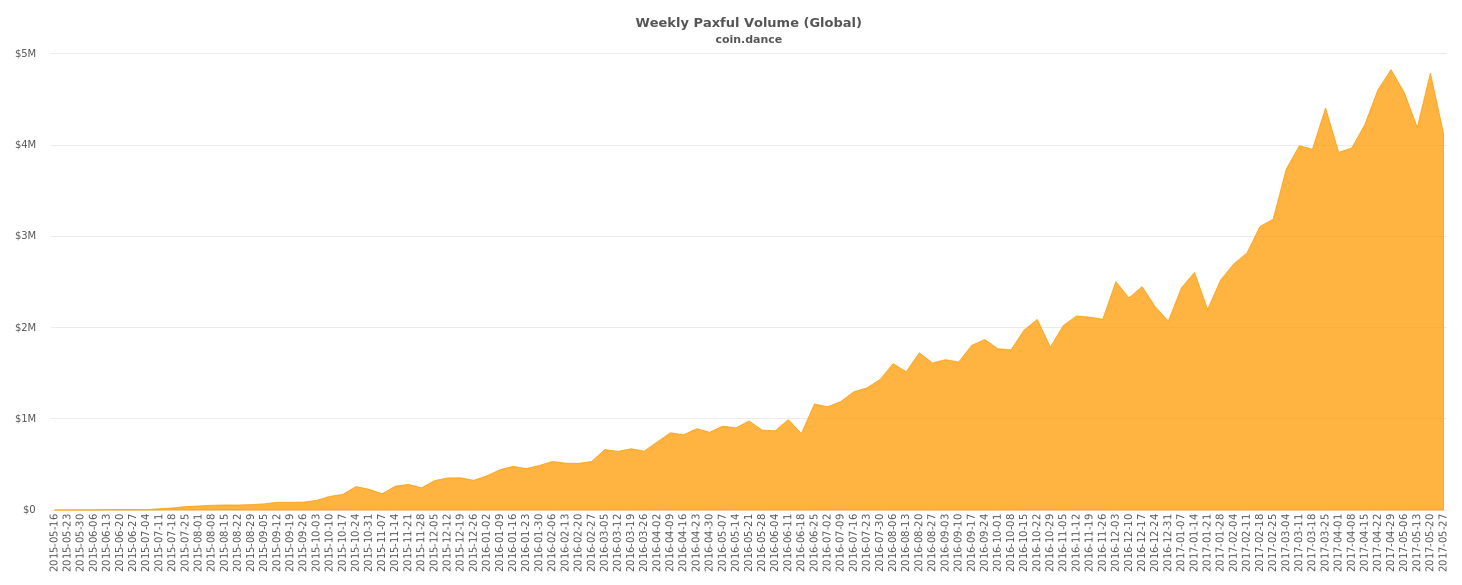 Alipay, WhatsApp Facilitate Bitcoin Trading on the Sly
Despite the fact there are multiple legalized exchanges with a fiat on-ramp, OTC buying is still viable. Even Binance opened OTC desks, going as far as to anger Alipay. Binance claimed that the WhatsApp and Alipay tools were a path to acquiring BTC. Still, there is nothing to mark specific transactions, and it is possible to use fintech apps in an informal way to pay for BTC acquisition.
The worldwide demand for digital coins in distressed regimes has been a permanent fixture in the crypto space. Unfortunately, it is precisely those countries that are often excluded from exchanges based solely on the origin of the passport.
The USA is an exception, as LocalBitcoins is prohibited, due to its potential for money laundering. However, Europe as a whole is a growing market, as the local interest in digital coins seems to be rising lately. China keeps up robust volumes, though a bit lower in comparison to previous months. Still, Chinese have multiple tools to acquire digital assets.
What do you think about P2P OTC trades? Share your thoughts in the comments section below!
---
Images via Shutterstock, all Localbitcoins and Paxful chart by Coin.dance